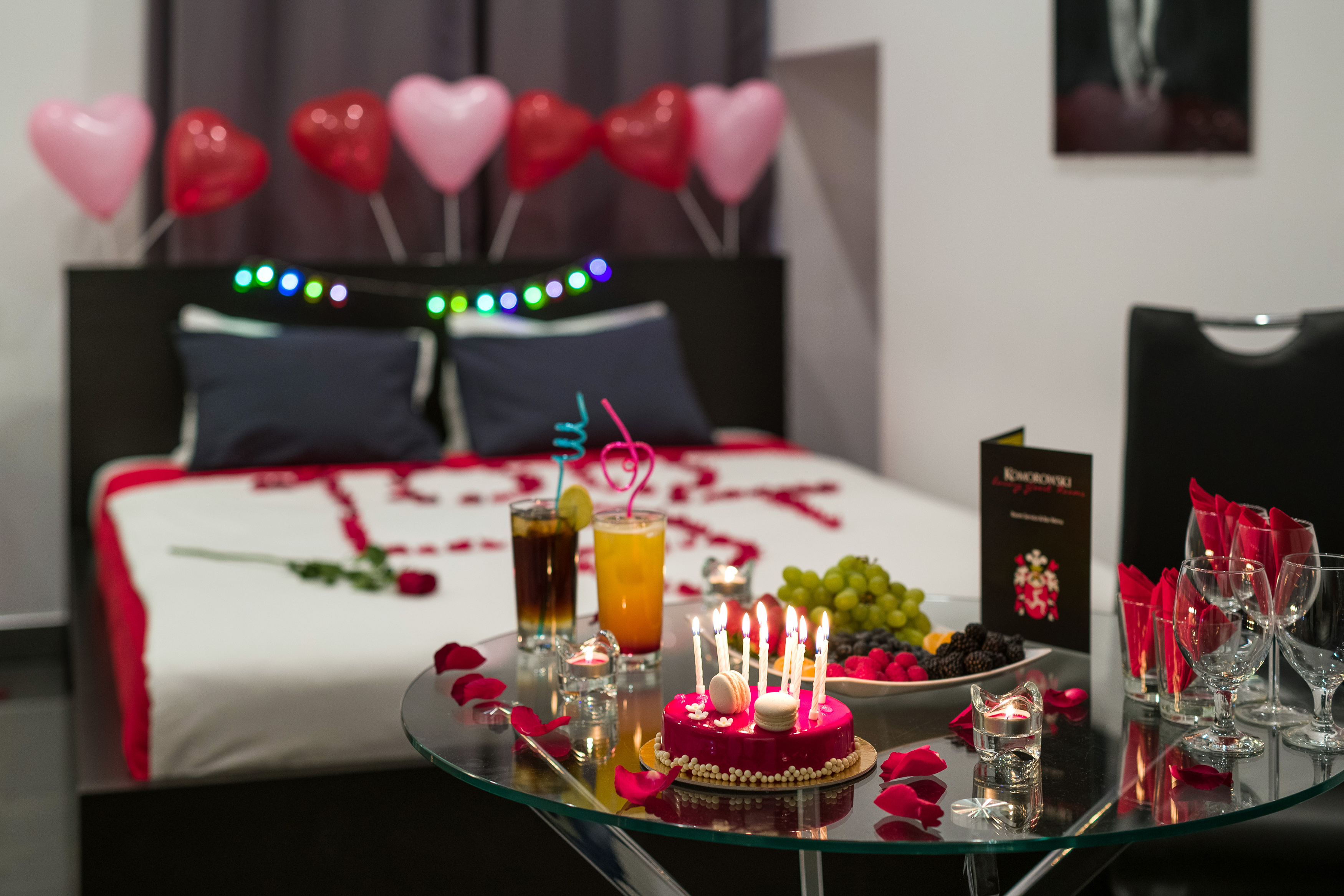 Birthday package
---
Everyone can agree that choosing a birthday gift may be a real challenge! What to buy to make the loved one really happy? We know the answer - the Romantic Birthday Package is something you are looking for! Give the beloved person unforgettable moments in Komorowski Luxury Guest Rooms! Flickering candles on the cake, bubbles in a glass of champagne and a two-person Jacuzzi full of foam will make you want to celebrate your birthday every day!
The Birthday Package includes:
Birthday Cake according to your favourite taste with candles,
Birthday decorations,
French champagne on ice along with strawberries,
Jacuzzi filled with bubble bath,
Aromatic candles lighting your room,
A bouquet of fresh red roses,
Fresh rose petals scattered around the room.