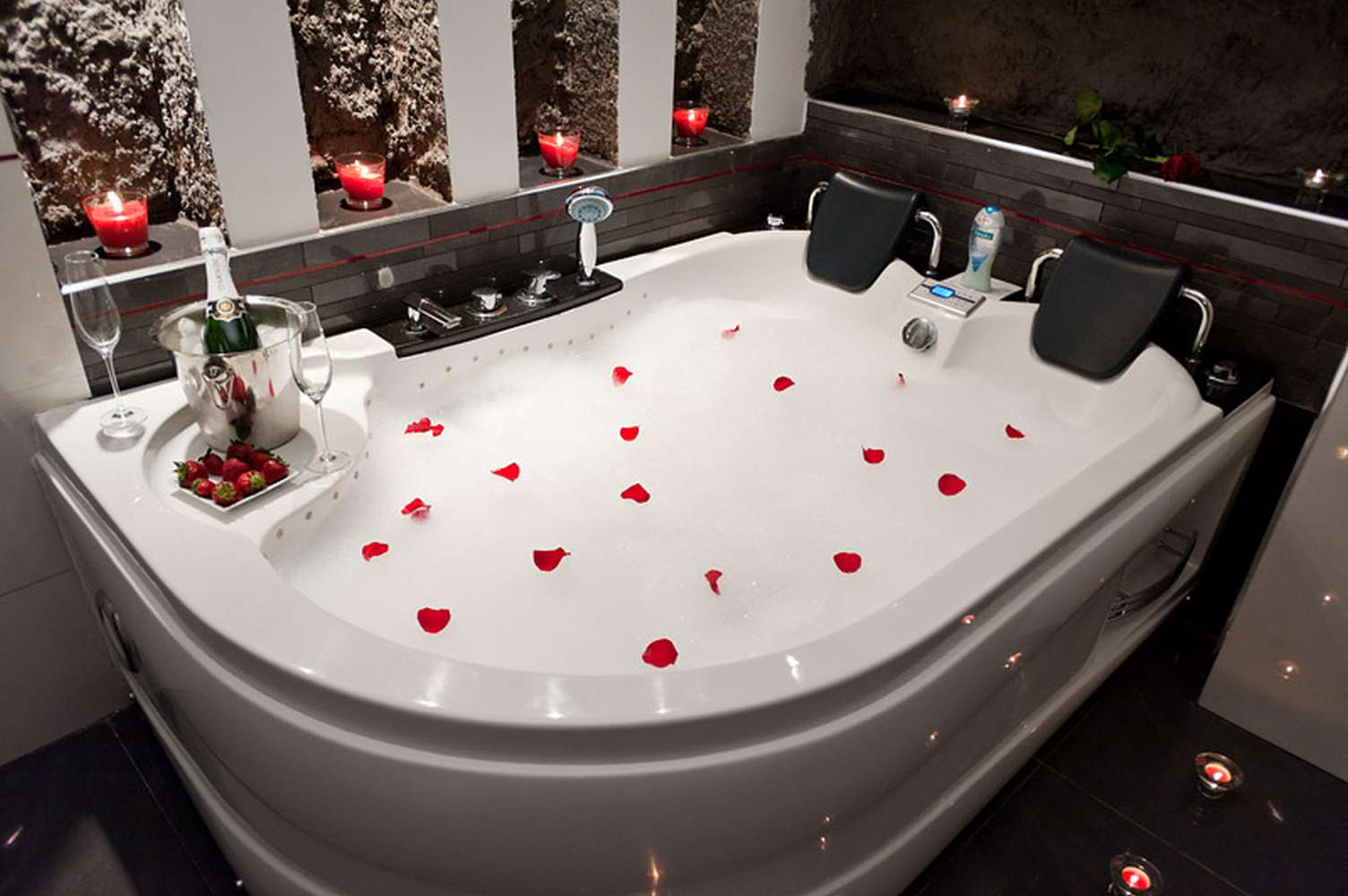 Relaxation Package
---
If Romantic Gateway Package is still not enough for you, try our newest offer – Relaxation Package. In cooperation with one of the best Krakow's salons, we created an offer that will make your stay an unforgettable experience for body and soul.
Relaxation Package includes our famous Romantic Package as well as soothing 1-hour massage for Him and Her.
Romantic Getaway Package includes:
Prosecco on ice along with fruits,
Jacuzzi filled with bubble bath,
Aromatic candles lighting your room,
Fresh rose petals scattered around the room.
Soothing massages are performed in the nearby SPA. We will be happy to make a reservation for you. You can plan the massage for the evening and later come back to the room to enjoy your romantic bath and chilled prosecco!
Our Guests can choose from 3 treatments
Thai Massage
Balinese Massage
Oil Massage
The choice is not easy but an unforgettable experience is guaranteed!
Price: 699 PLN
To suit your tastes better, we can provide these additional features:
chocolate fondue with fresh fruit and marshmallow – 150 PLN,
 different type of alcohol instead of Prosecco (price varies),
 sushi set for two – 200 PLN,
platter with different kinds of cheese and savory snacks  – 200 PLN,
 bouquet of red roses – 200 PLN
 cake with a flavor of your choosing – 120 PLN
 heart shaped helium balloons – 100 PLN