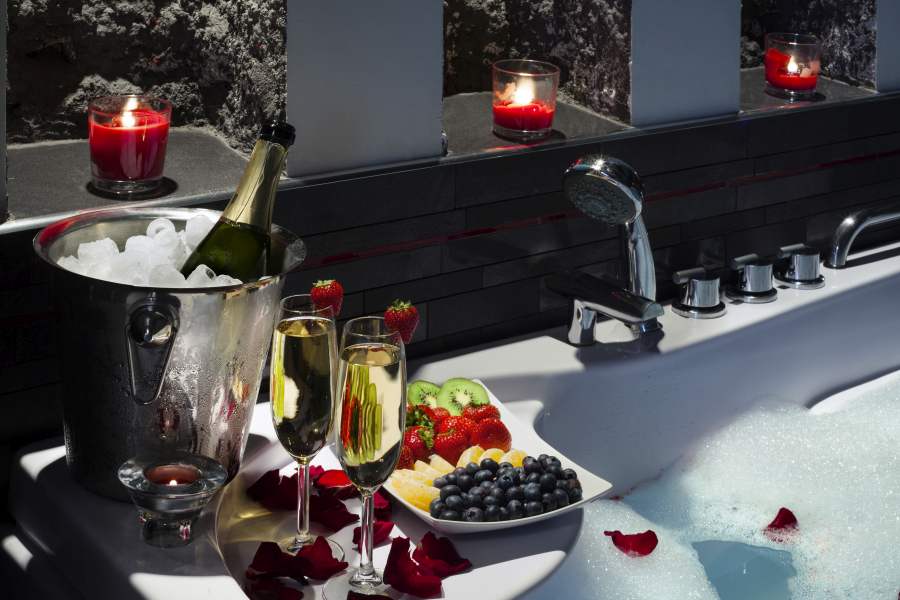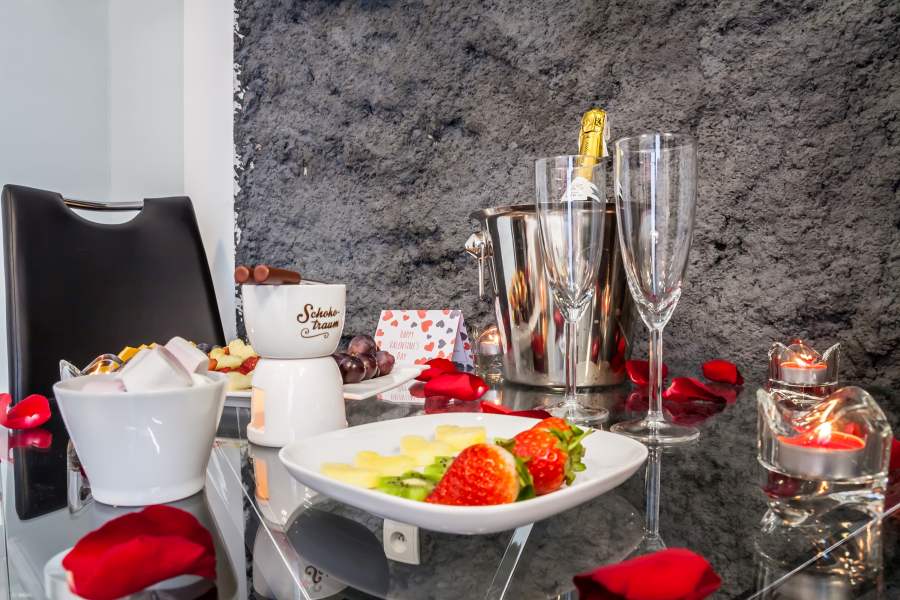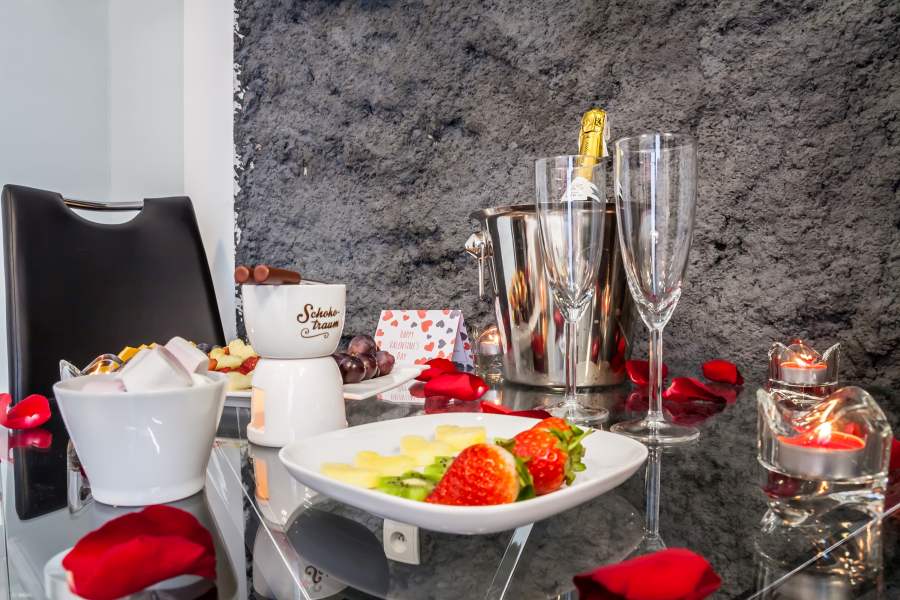 Romantic Deluxe package
---
Is there anything better than a hot bath in the Jacuzzi in the cold evening?
YES!
A hot bath in the Jacuzzi with delicious, warm chocolate fondue and chilled French champagne!It would be the perfect surprise for your other half! The Package includes:
chocolate fondue with fresh fruits and marshmallows,
chilled Prosecco served on ice,
bouquet of beautiful red roses,
scattered rose petals decorating the room,
prepared Jacuzzi filled with foam,
aromatic candles lighting your room.
We will help you to express what is difficult to put into words, and we will make that your stay will be very sweet!
Price: 459 PLN
To suit your tastes better, we can provide these additional features:
different type of alcohol instead of Prosecco (price varies),
sushi set for two – 200 PLN,
platter with different kinds of cheese and savory snacks  – 200 PLN,
cake with a flavor of your choosing – 120 PLN,
heart-shaped helium balloons – 100 PLN.
*The cost of the room should be added to the Package.