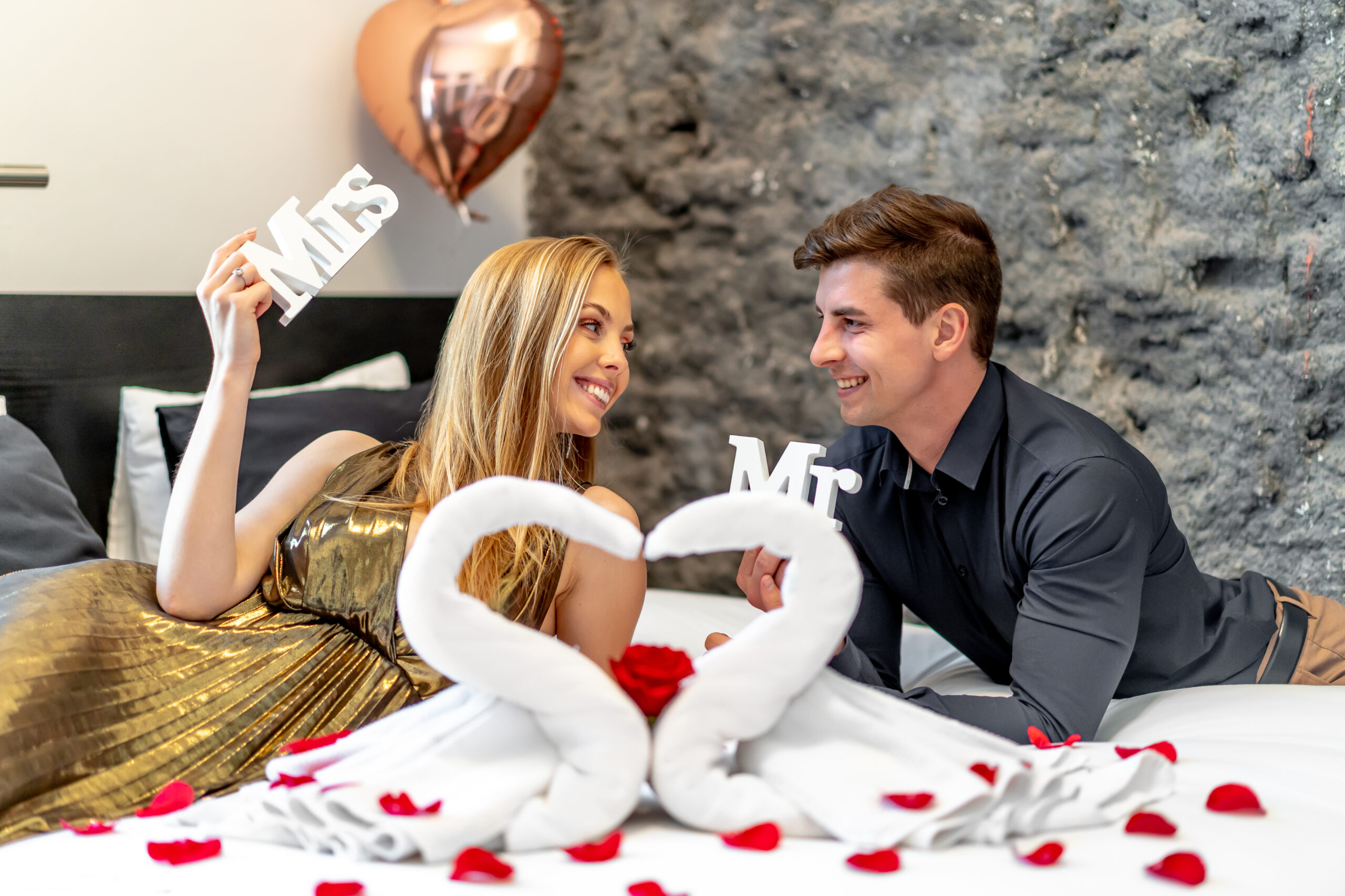 Honeymoon Package
---
We invite all newlyweds on a honeymoon full of love and relaxation to Krakow!
At Komorowski Luxury Guest Rooms you will find a moment to enjoy yourself and celebrate your feeling in a unique atmosphere!
The Honeymoon Package includes:
flower box with fresh flowers,
Prosecco served on ice,
a plate of juicy fruit,
sweet treat,
preparation of a hot bath with foam in a jacuzzi,
fresh rose petals scattered all over the room,
decoration with balloons,
illuminating the room with the glow of aromatic candles.
We will make your honeymoon extremely sweet and romantic!
The whole package is available for 549 PLN.
To suit your tastes better, we can provide these additional features:
different type of alcohol instead of Prosecco (price varies),
chocolate fondue with fresh fruit and marshmallow – 150 PLN,
sushi set for two – 200 PLN,
platter with different kinds of cheese and savory snacks  – 200 PLN,
cake with a flavor of your choosing – 120 PLN
heart shaped helium balloons – 100 PLN
a flower box with fresh flowers or everlasting roses (price varies).
*
The cost of the room should be added to the Package.