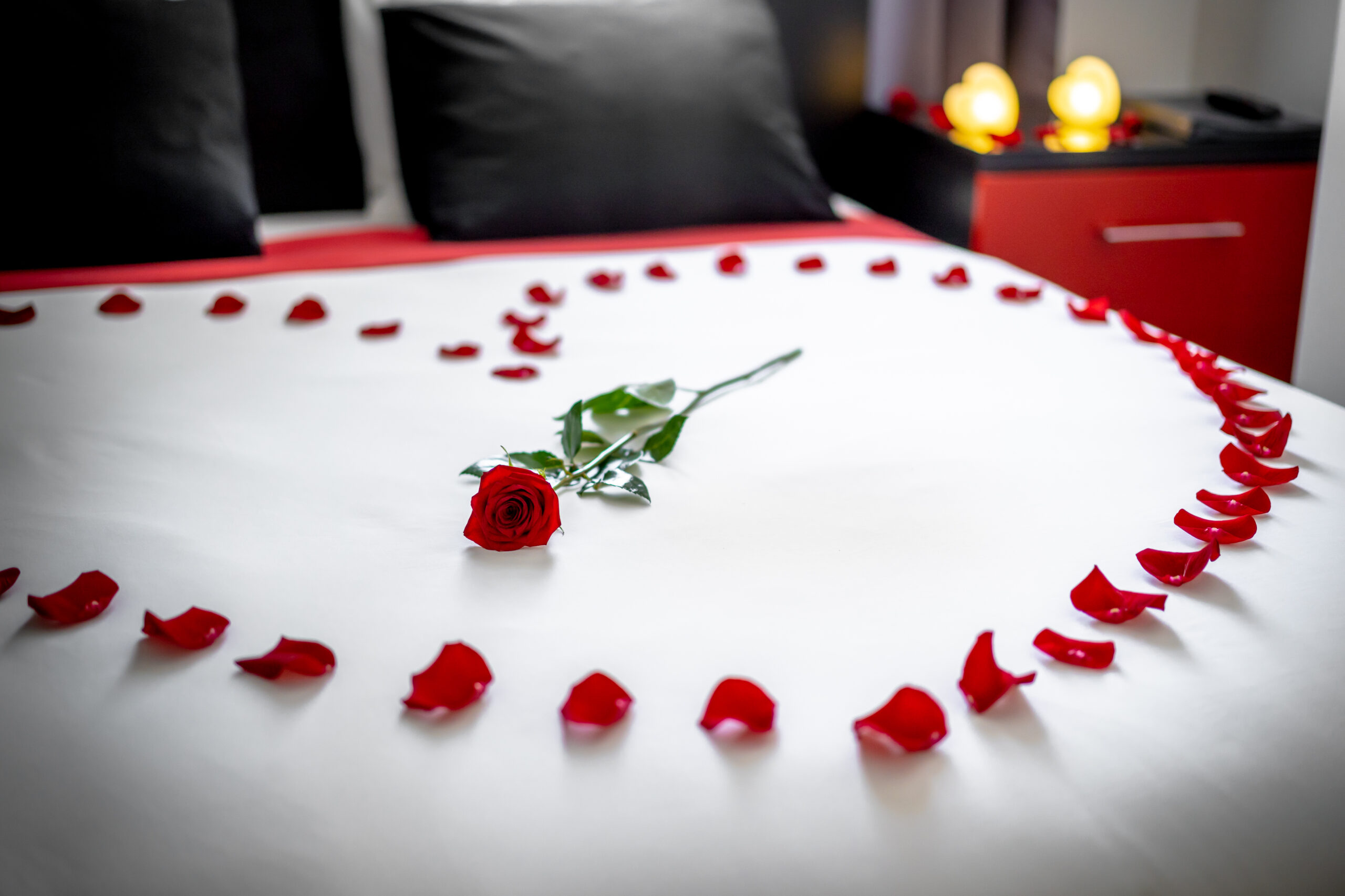 Romantic Package
---
Having in mind couples wishing to spend a romantic getaway in Krakow or surprise their Loved Ones we have prepared a special Romantic Package which includes:
Prosecco on ice along with fruits,
Jacuzzi filled with bubble bath,
Aromatic candles lighting your room,
Fresh rose petals scattered around the room.
For the perfect presentation, we suggest you go for a romantic dinner in Krakow Old Town and leave all the arrangements for us! The whole package is available for 359 PLN, but its elements are also available in different combinations (red or white wine instead of prosecco, chocolates instead of fruits, etc.). The cost of the room should be added to the Romantic Package. To suit your tastes better, we can provide these additional features:
different type of alcohol instead of Prosecco (price varies),
chocolate fondue with fresh fruit and marshmallow – 150 PLN,
a bouquet of fresh red roses - 200 PLN,
sushi set for two – 200 PLN,
platter with different kinds of cheese and savory snacks  – 200 PLN,
cake with a flavor of your choosing – 120 PLN,
heart-shaped helium balloons – 100 PLN
a flower box with fresh flowers or everlasting roses (price varies).