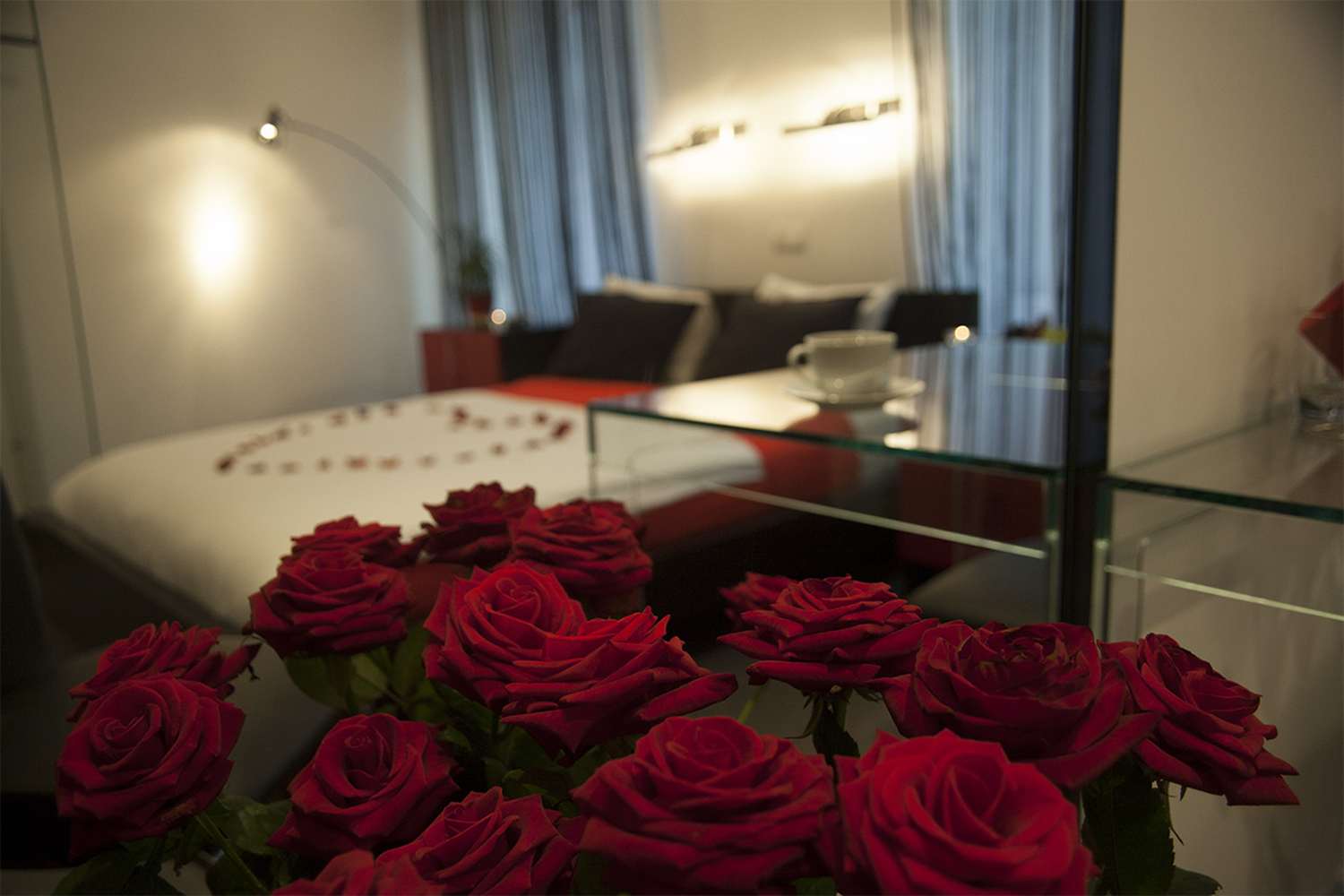 Romantic package
---
Having in mind couples wishing to spend a romantic getaway in Krakow or surprise their Loved Ones we have prepared a special Romantic Package which includes:
French champagne on ice along with strawberries or raspberries,
Jacuzzi filled with bubble bath,
Aromatic candles lighting your room,
A bouquet of a fresh red roses,
Fresh rose petals scattered around the room.
For the perfect presenation, we suggest you to go for a romantic dinner in Krakow Old Town and leave all the arrangements for us!
The whole package is available for 359 PLN, but its elements are also available in different combinations (wine instead of champagne, raspberries instead of strawberries etc.). The cost of the room should be added to to the Romantic Package. Romantic Package is also a great idea to celebrate birthdays. We will be happy to organize birthday cake with candles or arrange other attractions for you! To book a Romantic Package during your stay, simply select is as an option after using the reservation system on our home page. For more information please contact the reservation desk by phone or e-mail.